About The Writers' Police Academy
A Killer Conference for Writers
Real Police Academy Training
Writers' Police Academy's unique hands-on training takes place in Green Bay, Wi., at the Public Safety Training Academy of Northeast Wisconsin Technical College (NWTC). Beyond basic certifications, the Academy offers specialized courses including SWAT, Boat Patrol, and Homicide Investigations, to name only a few. The Public Safety Academy/Writers' Police Academy facilities include a 26-acre closed road course, defensive and arrest tactics rooms, tactical house, jail cells, indoor firing range, forced-entry structure, and a 4-story burn tower. Click here to view the 2023 classes.
All NWTC academy instructors are Wisconsin Department of Justice certified instructors who teach and provide hands-on, scenario-based training to future and veteran law enforcement officers, correctional officers, and deputies. Many of the NWTC/Writers' Police Academy (WPA) instructors have achieved the level of Master Instructor Trainer. Together, NWTC and WPA instructors and presenters bring over 400 years of law enforcement experience, from local, state, and federal agencies to policing Native American lands to major cities, and all between.
The Writers' Police Academy is an event that's unparalleled; it's where writers experience the sights, sounds, touch, tastes, and smells that are necessary to breathe life in the realm of make-believe. It's four days of excitement, thrills, and downright heart-pounding fun.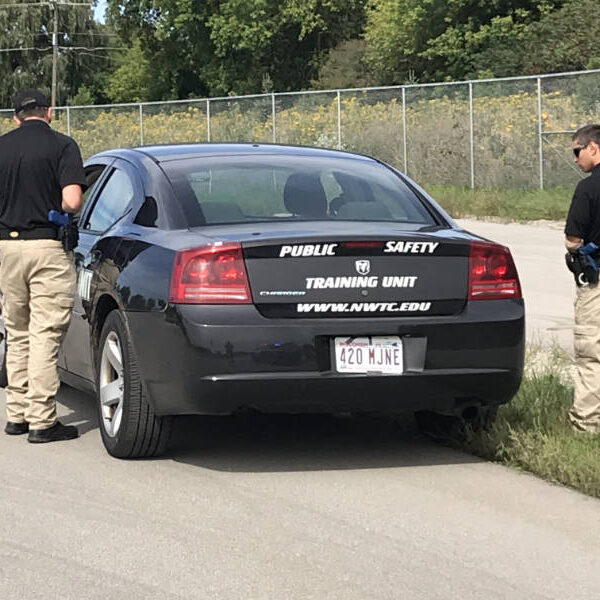 We are pleased and proud to welcome you to join us in four fun-filled days of sirens, explosive building entries, patrol-car-driving, crime scene and homicide investigations, and pistol-shooting fun.
It's a rare opportunity to participate in advanced hands-on law enforcement training at a renowned public safety academy.This incredibly detailed instruction is available to you, only at the Writers' Police Academy.
See you in June 2023!
Lee & Denene Lofland
Writers' Police Academy founders and hosts